Dr. A Perez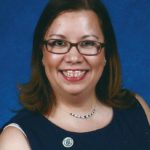 Dr. A. Perez comes to PS 360Q with 14 years of experience teaching in the NYC Public Schools.  At PS 251q she was the Instructional Support Teacher where she assisted teachers in curriculum development, integrated technology into the classroom instruction and developed various programs such as the Annual Poetry Slam, Broadcast News, and Spelling Bee Competition.
For ten years Dr. Perez was the Technology/Literacy Teacher in a school in the Bronx, where she integrated Technology across all Content Areas.  She applied and won for the school the prestigious Learning Technology Grant worth $250,000, twice! The school received a total of $500,000 that went towards new Smartboards, laptops and ipads!
Dr. Perez has a Bachelor of Arts degree in Psychology from Columbia University, Master of Arts degree in Elementary Education from Mercy College and a Professional Diploma in School Administration from Manhattan College where she is part of the International Honor Society in Education, Kappa Delta Pi.
Dr. Perez Education Vision is easily wrapped up in a quote from Malcolm X:
"Education is the passport to the future, for tomorrow belongs to those who plan for it today"